Back to News
JGRMX/Yoshimura/Suzuki Factory Racing Team Wraps Up Solid Motocross Season
JGRMX/Yoshimura/Suzuki Factory Racing Team Wraps Up Solid Motocross Season
Noren and Martin Finish Season Within Top-Ten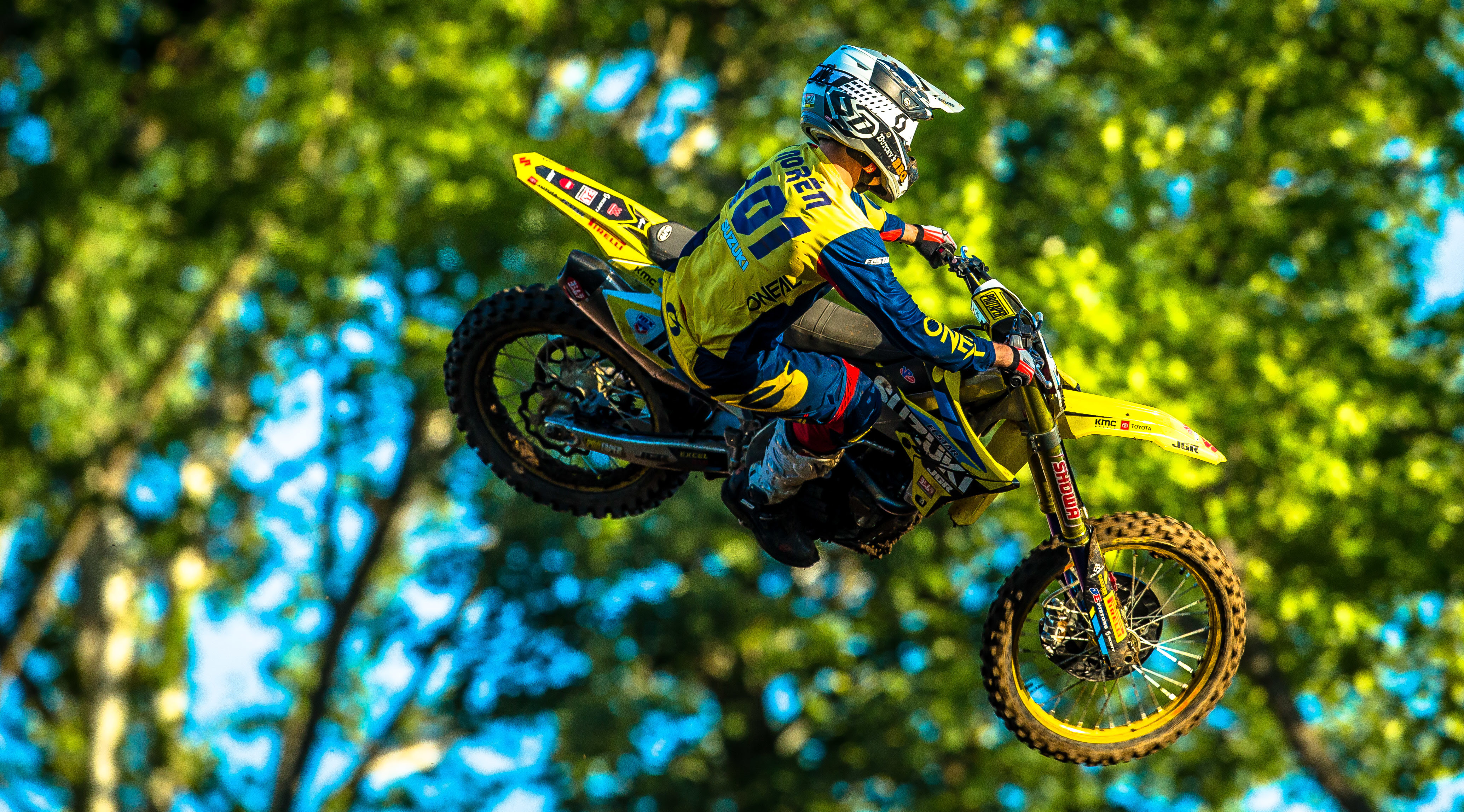 Fredrik Noren (#101) finishes the 2019 outdoor season with a career-best on his Suzuki RM-Z450.
Brea, CA (August 26, 2019) - The JGRMX/Yoshimura/Suzuki Factory Racing Team traveled to Crawfordsville, Indiana for the final round of the 2019 Lucas Oil Pro Motocross Championship at Ironman Raceway this past weekend. Fill-in rider Fredrik Noren proved himself during the last seven rounds of the series, grabbing nearly all top-ten finishes and a career-best in the final standings on his Suzuki RM-Z450. Alex Martin displayed a strong 250 National debut on his Suzuki RM-Z250 finishing sixth overall while teammate Kyle Peters continued to make improvements despite several injuries. Enzo Lopes strung together consistent results in only his second National of the season.
Fredrik Noren joined the JGRMX/Yoshimura/Suzuki Factory Racing team mid-season as fill-in for injured Justin Hill and instantly showed comfort and control on his RM-Z450. With nearly all top-ten finishes, the Swede was immediately in contention as a top-ten rider. Noren fought hard to give it his all during the series finale and secured eighth overall in the 450 National points standings, a career-best finish.
"I'm happy to earn eighth overall in the points standings," said Noren. "I know that I have more potential in me, so I'm looking forward to the future. I want to give a big thanks to the JGRMX/Yoshimura/Suzuki Factory Racing Team for taking me in and giving me their best, as well as the best equipment in the world! I am super excited to have been given the chance."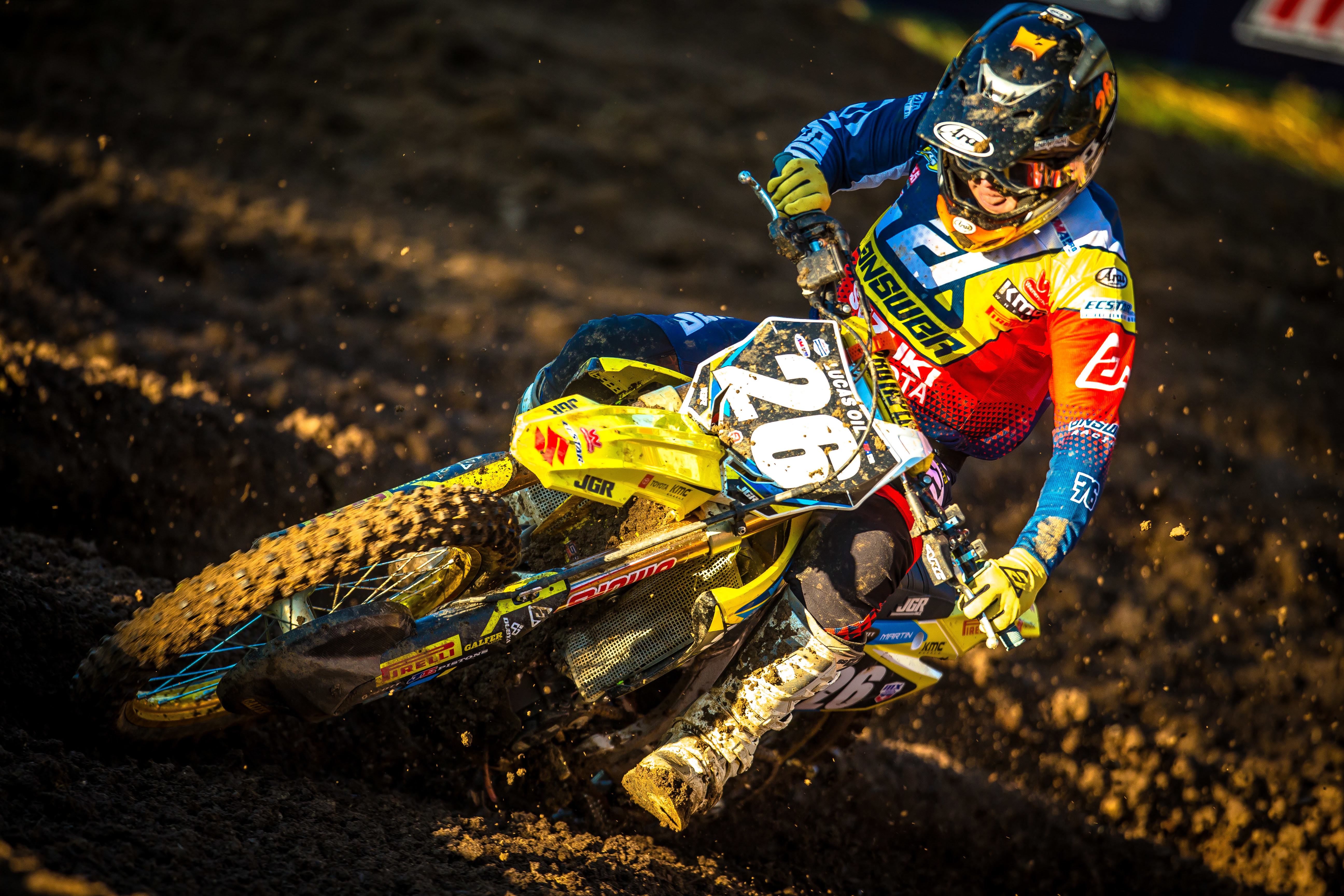 Alex Martin (#26) charges his way to sixth overall on his RM-Z250.

Making his Suzuki RM-Z250 motocross debut this year, Martin progressed throughout the series earning five individual moto podiums and one second overall place finish. At Ironman, Martin mounted one last charge in an effort to score another National win. Although he had a couple late jumps out of the gate, Martin pushed through the pack and scored two top-ten finishes. A-Mart concluded the series in sixth overall and is looking to build off the momentum next season.
"I was bummed about my start in the first moto," said Martin. "Oddly enough, it was the best I felt in a first moto all year. My start was better in the second, but I struggled to find a flow and seek out good lines. I finished sixth overall in the points standings. There are lots of positives to take into next year!"
Team Manager Jeremy Albrecht added, "I think Alex will be better next year. He likes the bike and the team. We're in good spot heading into 2020 with him."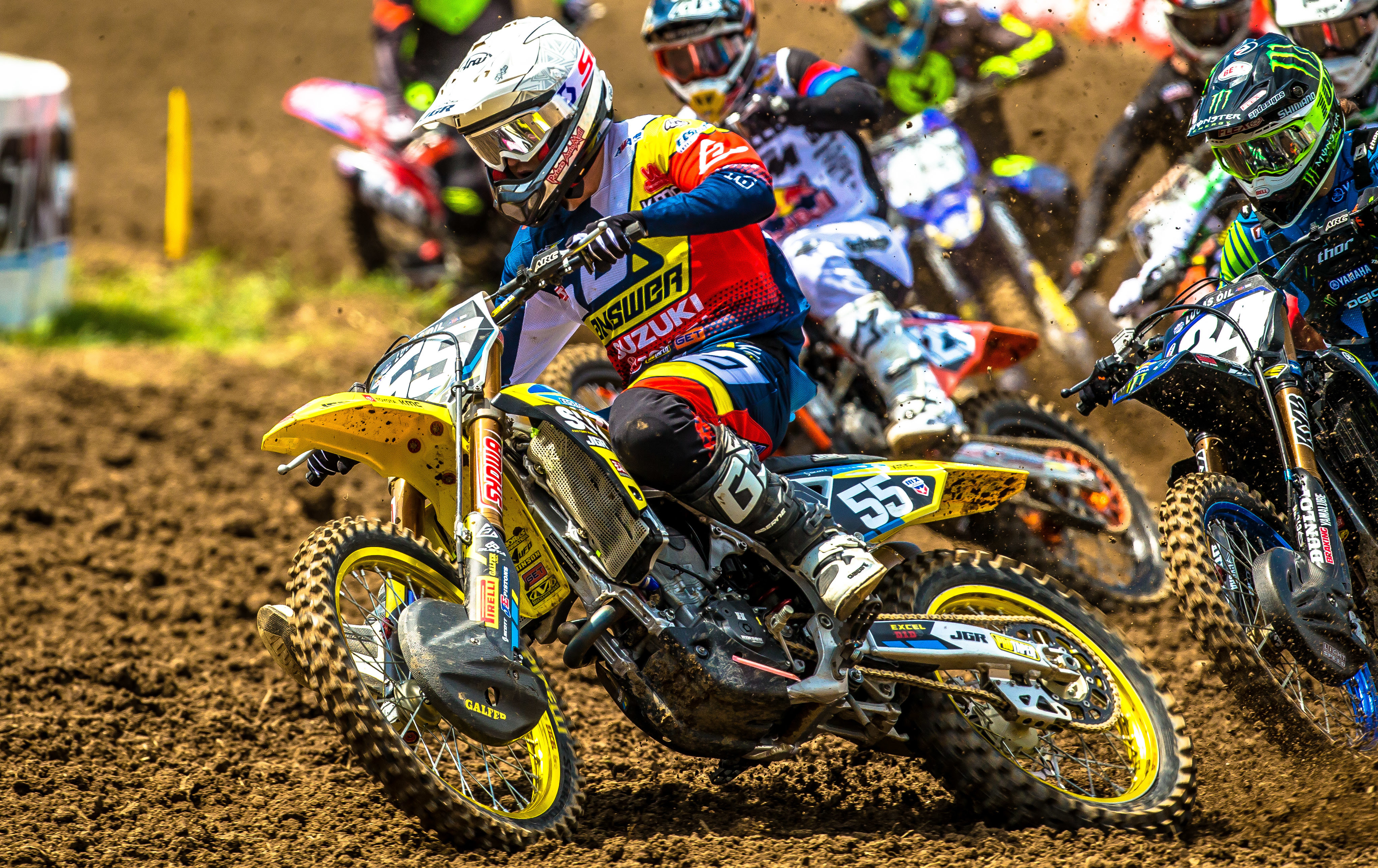 Kyle Peters (#55) shows speed as he grabs the first moto holeshot on his RM-Z250.
Kyle Peters pulled a massive holeshot in the first moto on his RM-Z250 and led his first lap of the season. Peters was eager to record a career-best finish, but wasn't able to follow through. The North Carolina native showed improvements during each round of the outdoor series and is ready to come out stronger next year.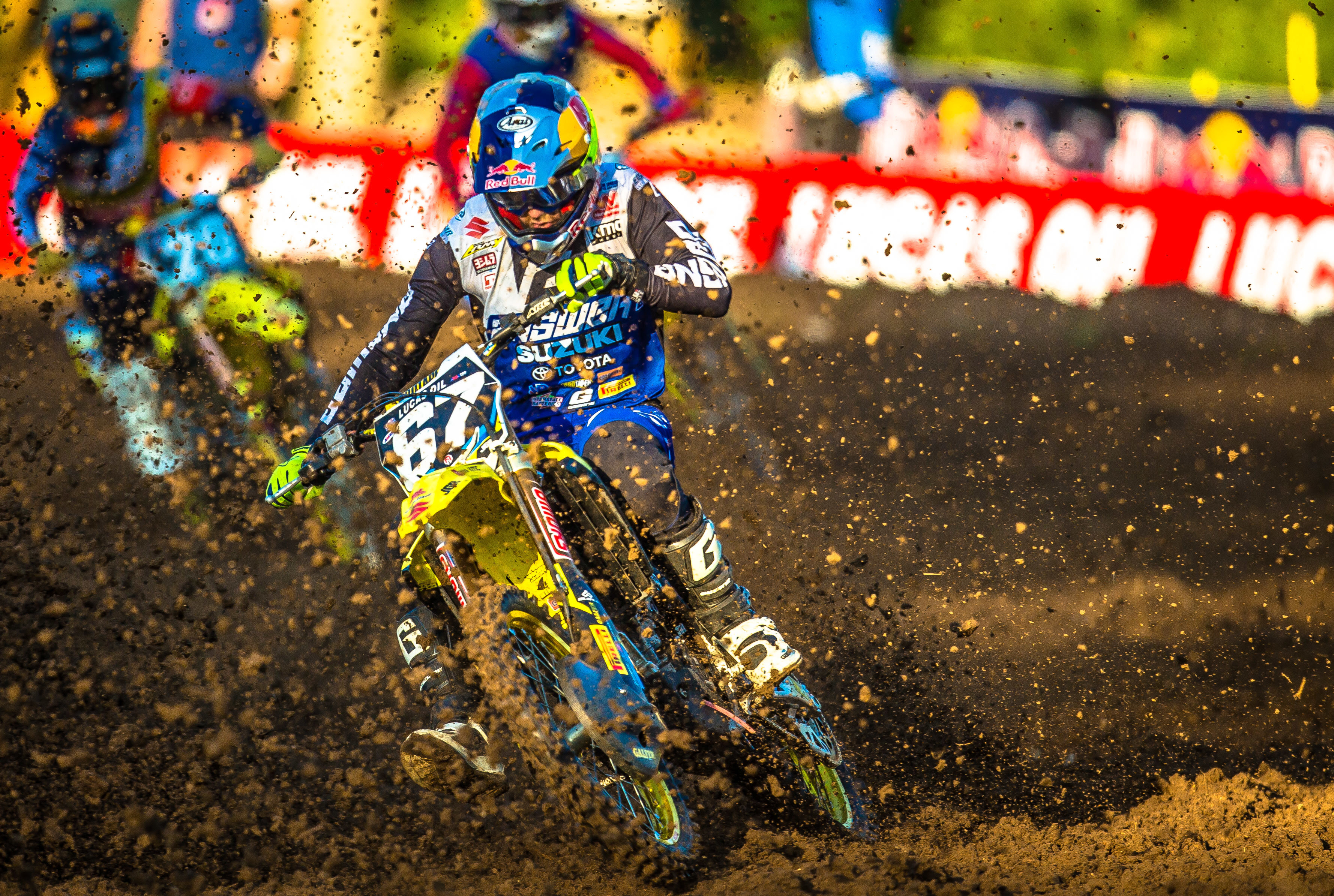 Enzo Lopes (#67) pushes through the rough conditions in both motos on his RM-Z250.
Brazil's Enzo Lopes returned to racing at Budds Creek and was looking to improve at the series finale. With only two rounds under his belt, 'The Kid' was moving forward in both motos and showed promise.
Chris Wheeler, Suzuki's MX Support Manager commented on the season. "We dealt with a lot of adversity in terms of rider injuries this season. Despite that, JGR mounted a solid effort resulting in two team riders finishing in the top-ten. A-Mart earned an overall podium finish and several moto podiums while the rest of the team grabbed multiple holeshots, led laps, and was in the mix all season long. We appreciate JGR's efforts in representing the Suzuki brand."
This concludes the 2019 Lucas Oil Pro Motocross Championship.
Please visit www.jgrmxraceteam.com for more team news.
Photos by BrownDogWilson.