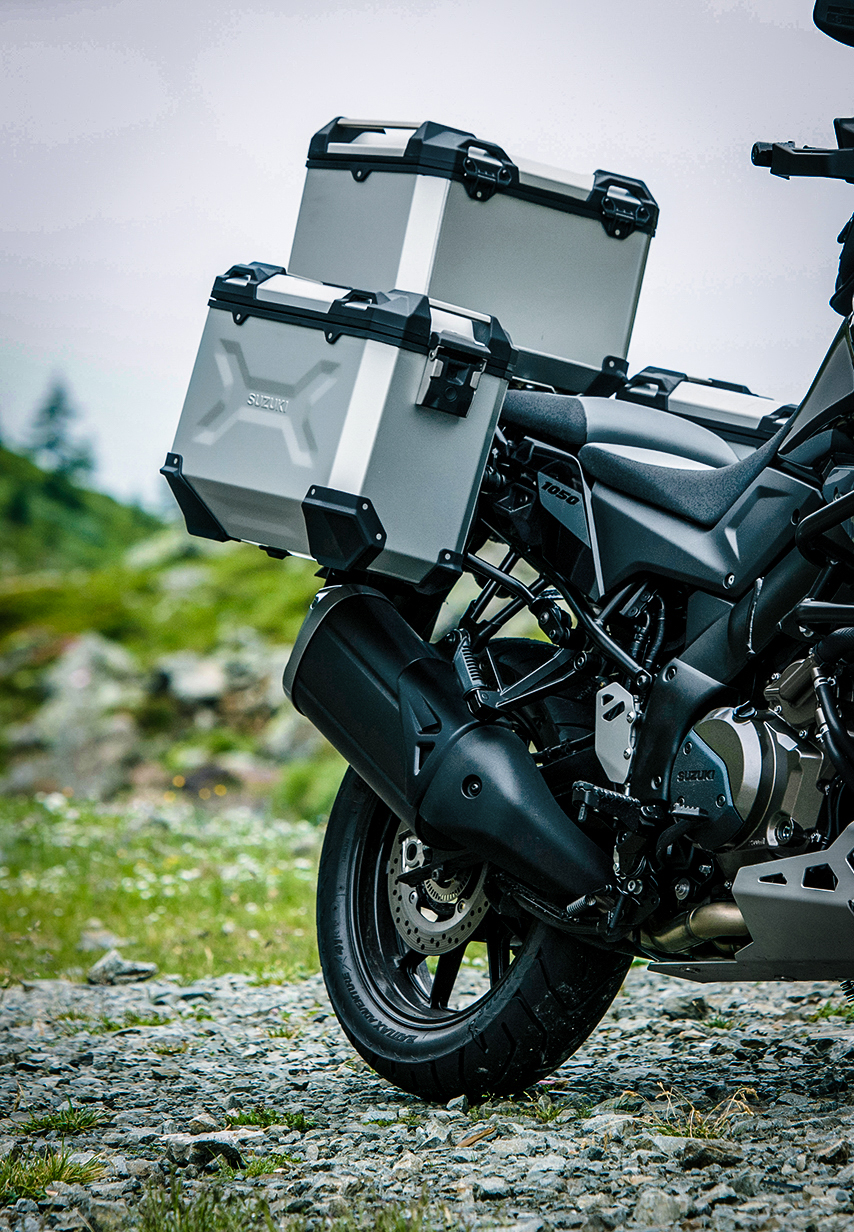 GEAR UP FOR YOUR NEXT TREK
Outfit your V-Strom with a wide range of genuine Suzuki accessories.
Adventure
Today calls for a sunny ride on the highway while tomorrow might be a bold departure from the beaten path, but that's a bridge you'll cross when you come to it. Experience life on a Suzuki adventure motorcycle, and you'll soon live for the pull of that torquey V-twin engine as the road rushes past. Every V-Strom delivers the right balance of versatile performance, agile handling, comfortable ergonomics, and rider-assist features crafted for the needs of today's travelers. That way, the toughest choice you'll have to make is when to turn back.