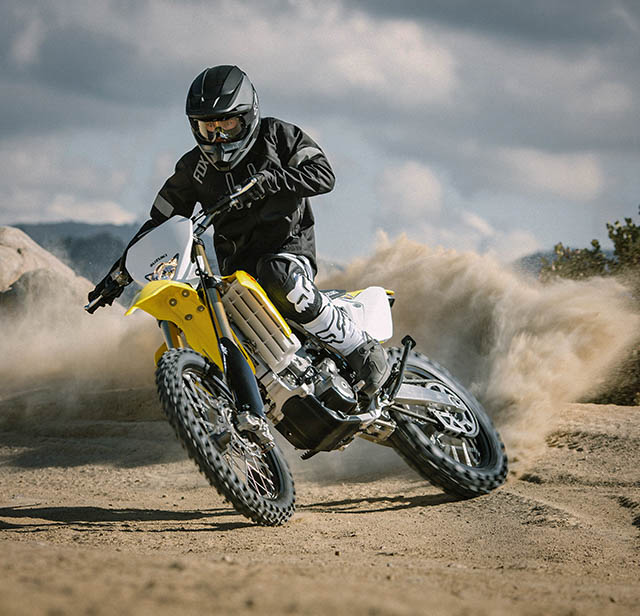 SERIOUS ENDURO POWER
The RMX450Z is built to take on single-track trails, steep climbs, or wide-open terrain.
Off Road
Suzuki's off-road lineup features bikes ranging in size and power so that your whole family can ride together. TheDR-Z50 offers kid-friendly performance and parental safety controls, while the DR-Z125L ups the power for small-profile riders of intermediate experience and outsized determination. Finally, there's the RMX450Z: a serious enduro beast designed for attacking trails and racing in off-road competitions. When the wilderness calls for fun, Suzuki off-road bikes are the answer.