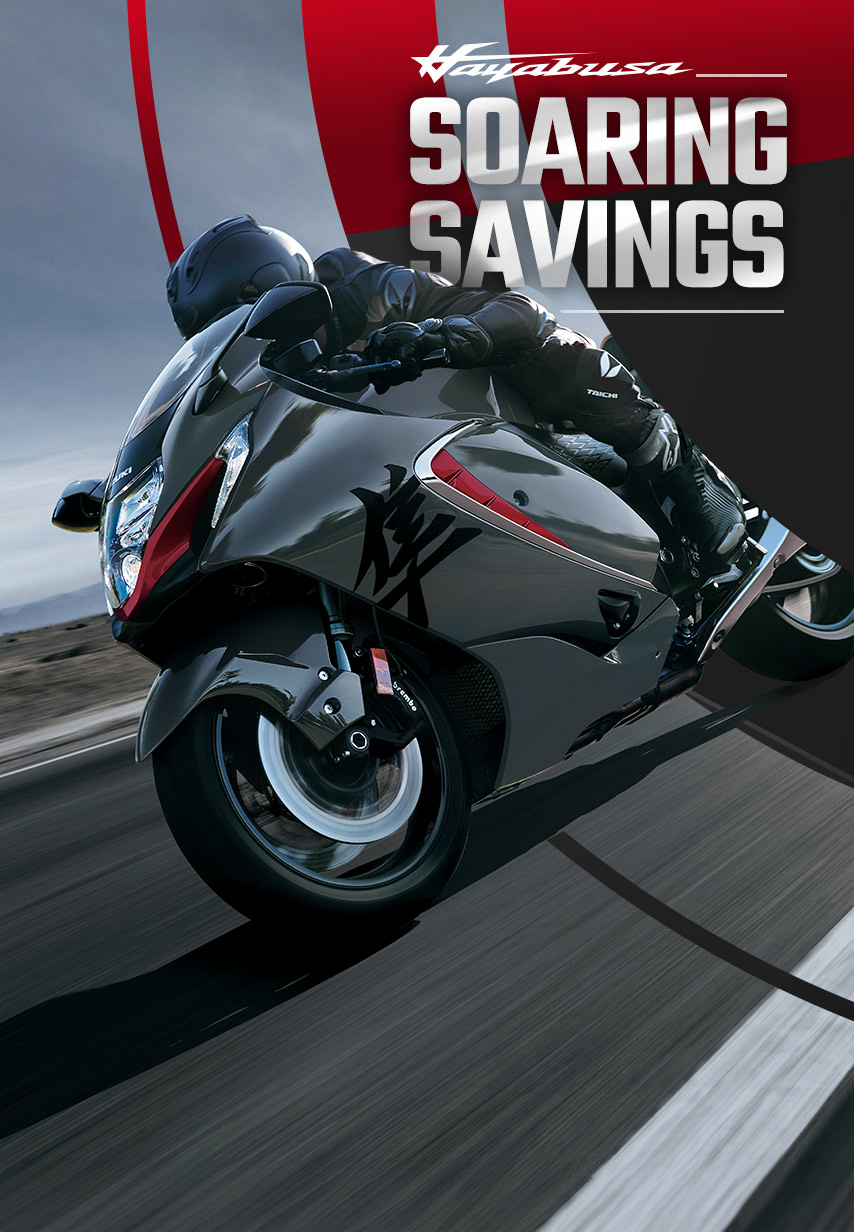 Offer Ends 12/31/2023 Soaring Savings Event
Get great deals on Hayabusa now. See dealer for details.
Sportbike
When the original Suzuki GSX-R750 arrived, the modern sportbike was born. It brought to the streets a bold, new riding experience that reshaped motorcycling into the pursuit of performance that it is today. Rightfully known as the King of Sportbikes, the GSX-R has won more AMA Superbike championships than any other model in the world. It redefined what it meant to ride and paved the way for future achievements like the Hayabusa. It's no wonder why it attracts riders of all stripes, from track days and street nights to amateur and pro racing circuits.