Suzuki's Alex Rins Celebrates Second MotoGP Victory at British GP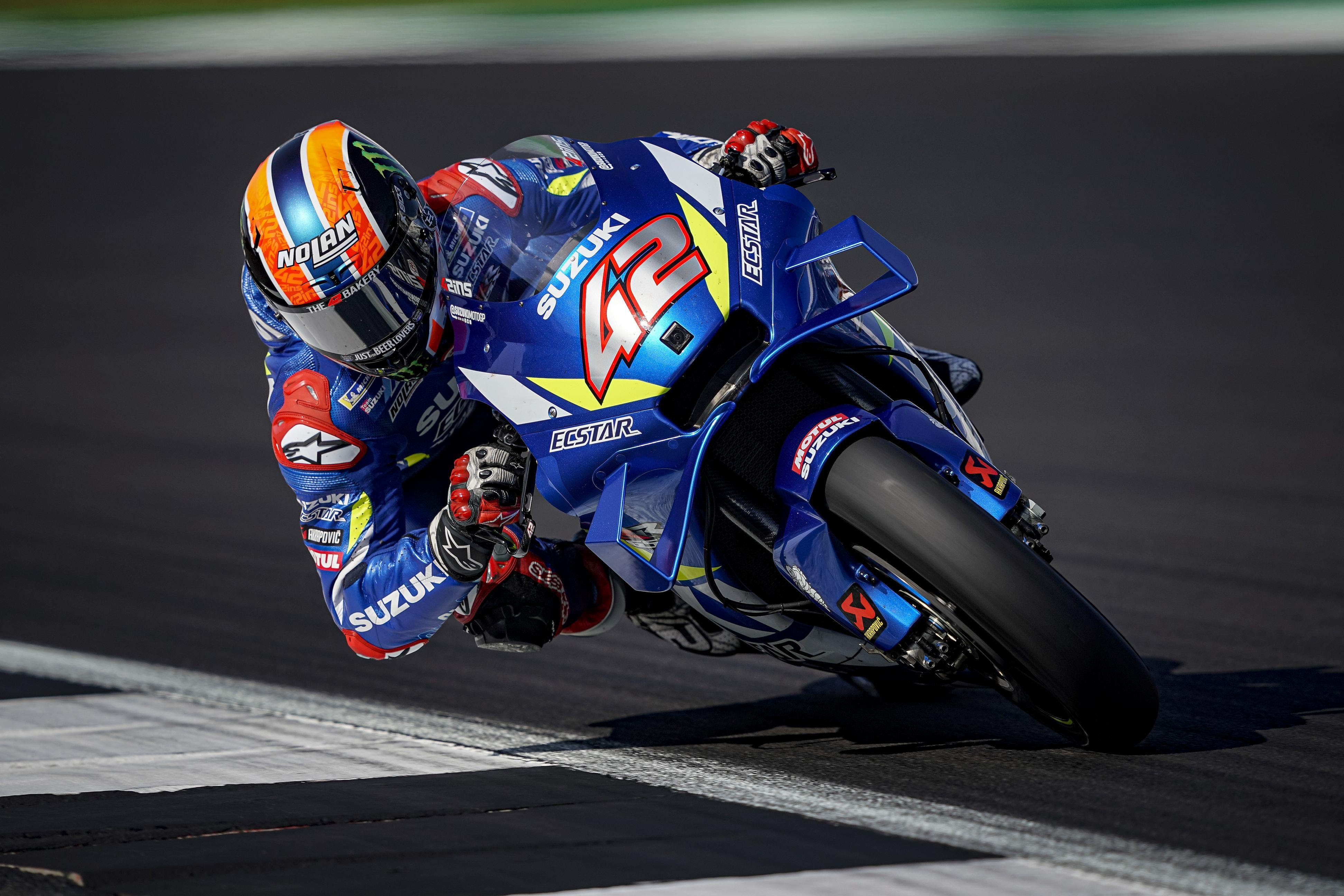 Alex Rins (#42) wins his second MotoGP race of the season.
Brea, CA (August 26, 2019) - Team SUZUKI ECSTAR's Alex Rins had another exhilarating MotoGP weekend at the Silverstone Circuit in the UK where he took the British GP victory abroad his Suzuki GSX-RR. The victory was the second for Rins this season after he won his first-ever MotoGP race in April at the Circuit of the Americas in Austin, Texas.
Rins had qualified his Suzuki into the second row, a position which should enable him to get a good start to be with the leaders when the race started. The strategy worked as just a few turns into the race Rins moved up into third, and then into second.
Using the stellar chassis performance of his Suzuki, Rins was able to stay glued to the back of the leader, studying his lines for the majority of the race and occasionally slipping by into the lead only to get passed back in the next corner. As the final lap came, Rins used his nimble GSX-RR to get a strong drive out of the second-to-last corner and in the final bend to be first to the checkered flag for a comeback victory.
With the British GP and GP of the Americas wins, and several strong finishes that included other trips to the podium, Rins comfortably sits in third place in the championship standings. Next up for Rins and his Team SUZUKI ECSTAR crew is the San Marino GP at the Misano World Circuit Marco Simoncelli on September 15th.