Back to News
Motocross
Racing - Motocross
Progressive ECSTAR Suzuki and Ken Roczen Announce Contract Extension for 2024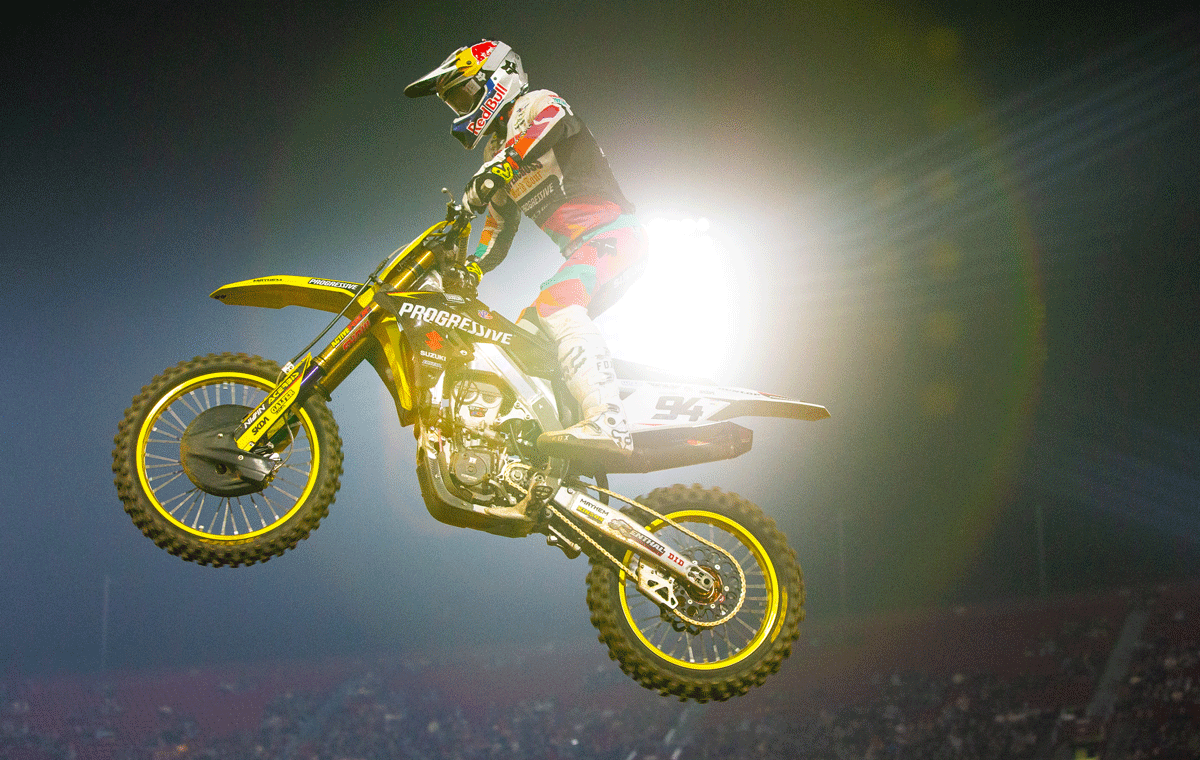 Brea, CA, October 3, 2023 – Suzuki Motor USA is thrilled to announce an extension to the partnership with elite athlete Ken Roczen and HEP Motorsports. Ken Roczen and HEP have brought a new level of success and excitement to Suzuki racing in 2023 and Suzuki is pleased to be able to partner with Ken Roczen again for 2024.

In 2023, Ken Roczen and the HEP Motorsports' Progressive Insurance ECSTAR Suzuki team delivered a consistent and successful season of racing including an incredible win at the Indy Supercross, several podium finishes, and a tie for third place in the AMA Supercross Championship.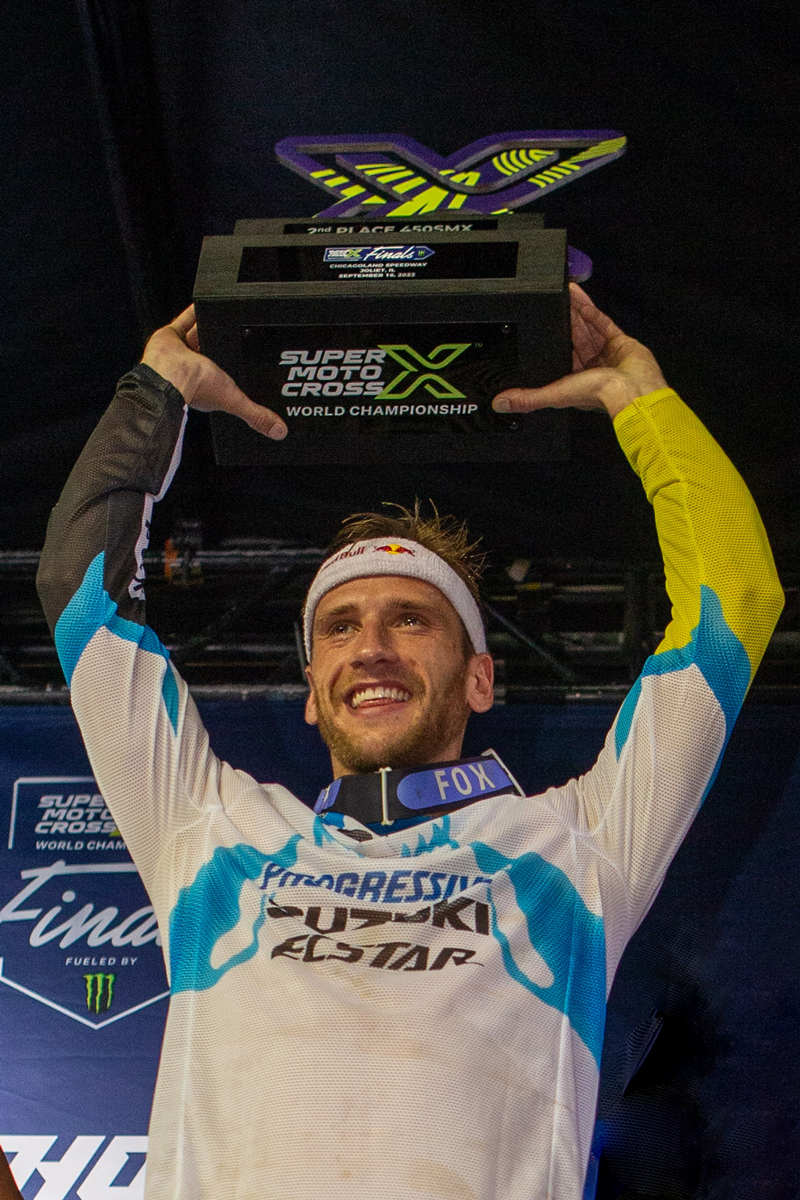 A Moto 2 win gave Ken Roczen second place overall at the Chicagoland Speedway.
In addition, Ken Roczen gave Suzuki fans across the country a thrilling end to the season in the SuperMotocross World Championship by claiming key podium positions, taking another impressive win in the second moto at the Chicagoland Speedway, and two second place finishes in the final race at the LA Memorial Coliseum to secure second place in the inaugural SuperMotocross World Championship.

"I am extremely excited to re-sign with the team," said Ken Roczen. "We have done some amazing things so far in 2023 and I am really eager to do even better things in 2024. It has been one of the most fun and rewarding years of my career and I am happy to keep it going."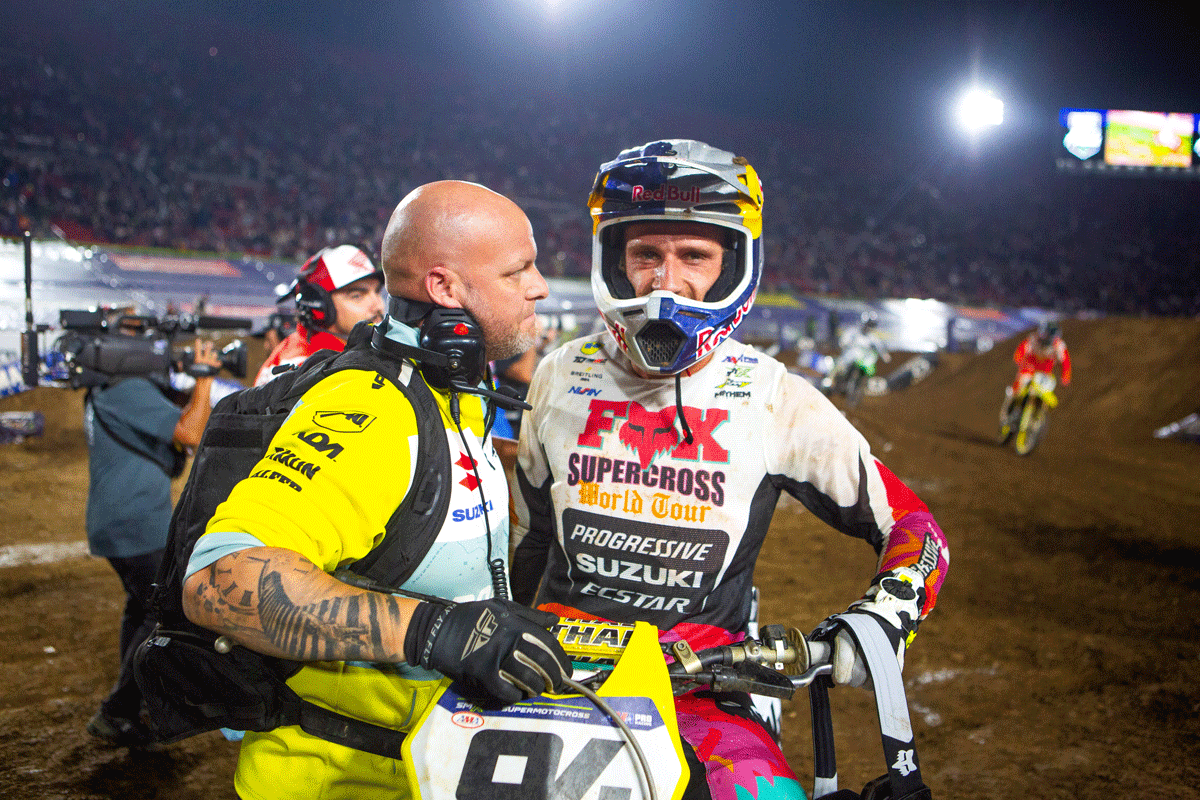 Ken Roczen earned an impressive second place overall in the SuperMotocross World Championship in Los Angeles.
"Excited to have Roczen back on the team for 2024," said Team Manager, Larry Brooks. "We came a long way from the beginning of the year to being one of the top competitors. Every time Ken Roczen raced, he was in contention to win. The whole team, including Ken himself, worked extremely hard and it showed in the results. When I took a step back and looked at what we'd done, I was really impressed. I am sure Ken will have continued success in 2024."


"Everyone at Suzuki is really thrilled to be able to partner with Ken Roczen again in 2024," said Chris Wheeler, Motorsports Manager at Suzuki Motor USA, LLC. " Kenny has brought a new level of racing performance and excitement to Suzuki this year and we look forward to continuing that performance with Kenny in 2024!"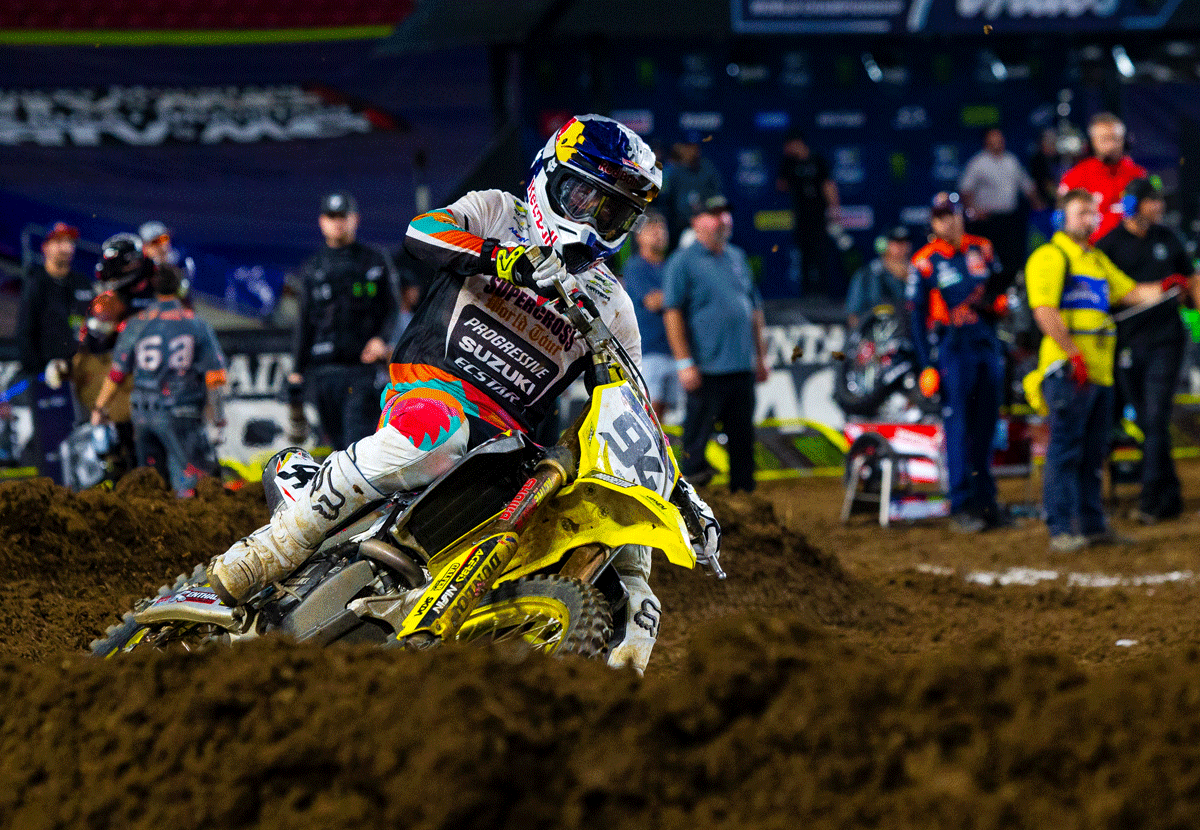 Ken Roczen's podiums and race wins proved the competitive performance of the Suzuki RM-Z450.
Suzuki's RM-Z450 and RM-Z250 are poised for more competition excitement in 2024 and beyond. Suzuki is excited to continue its successful racing heritage with Ken Roczen as they compete in the 2024 SMX World Championship and look forward to seeing the continued enthusiasm and loyalty of the RM Army.

The 2024 SMX League season debuts in January 2024 at Angel Stadium for Anaheim 1.


Photos by BrownDogWilson Photography