Back to News
Motocross
Racing - Motocross
Suzuki Teams Primed for The Inaugural SuperMotocross Championship
Brea, CA, September 5, 2023 – Suzuki Motor USA, LLC and its SuperMotocross teams are set to vie for the inaugural SuperMotocross World Championships slated to start the first of three rounds on Saturday, September 9th at Charlotte Motor Speedway. Having had strong and consistent performances in the 28 rounds of supercross and motocross racing to arrive at this point of the season, Suzuki and its teams are confident of continuing solid results in this new championship format.
Suzuki will compete in this exciting new SuperMotocross format with its two main squads: the HEP Motorsports team via the Progressive Insurance ECSTAR Suzuki effort led by Ken Roczen (94), and the Twisted Tea Suzuki Presented by Progressive Insurance riders Kyle Chisholm (11) and Frederik Noren (47).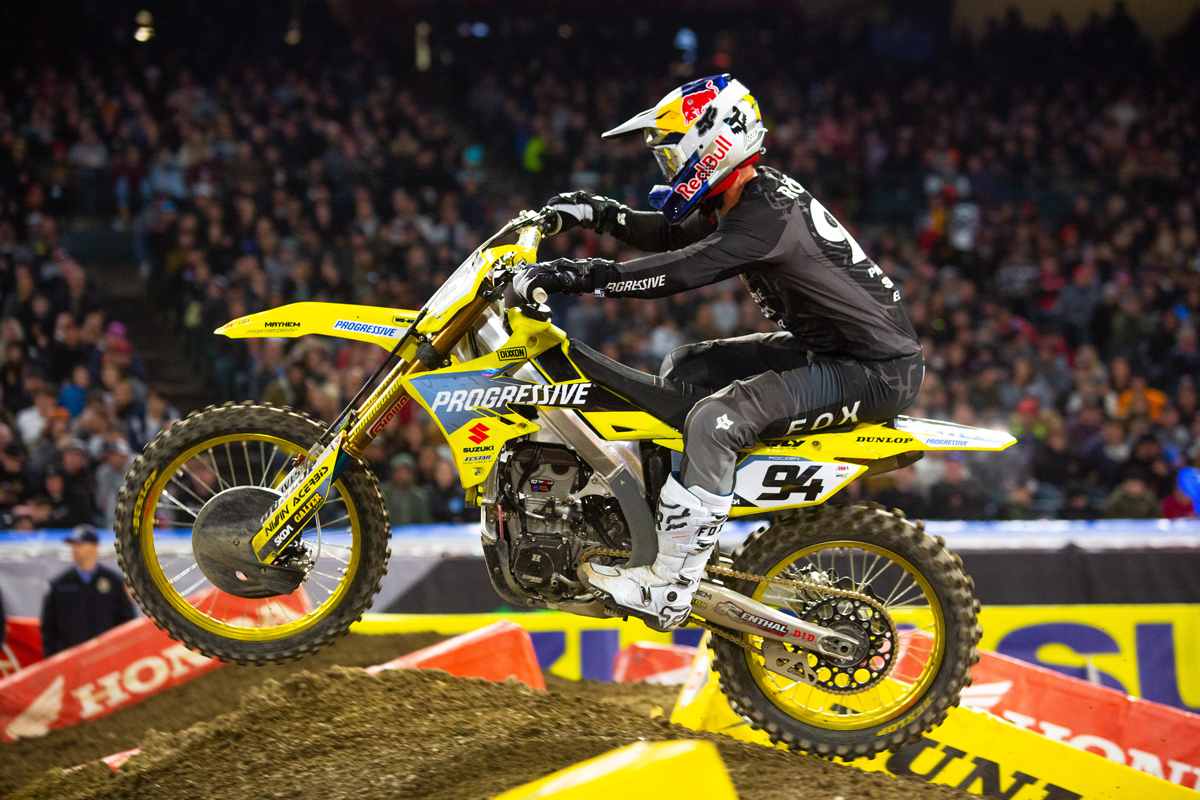 Ken Roczen (94) has had a strong Supercross season, tying for third in the 2023 Championship.
Storied veteran superstar Ken Roczen is currently ranked 8th in the SuperMotocross World Championship seeding. Roczen had a stellar 2023 Supercross season for Suzuki, winning the 2023 Indianapolis Supercross in addition to several podium finishes throughout the season. Roczen's strong results ultimately earned a tie for third place in the 2023 Supercross Championship. Roczen, who took Suzuki to the AMA Motocross championship earlier in his racing career, has a celebrated history with the brand, and is looking forward to bringing his winning form and unmistakable style to this evolved new format where both his supercross and motocross racing talents should shine.
Fredrik Noren's (47) consistency in both championships has him 11th in the SuperMotocross seeding.
Veteran riders Frederik Noren and Kyle Chisholm are currently ranked 11th and 16th respectively in the 2023 SuperMotocross World Championship. Noren drove his SuperMotocross ranking with consistent motocross racing performances throughout 2023, while Chisholm's ranking was determined more by stronger supercross season points gains and consistent motocross results.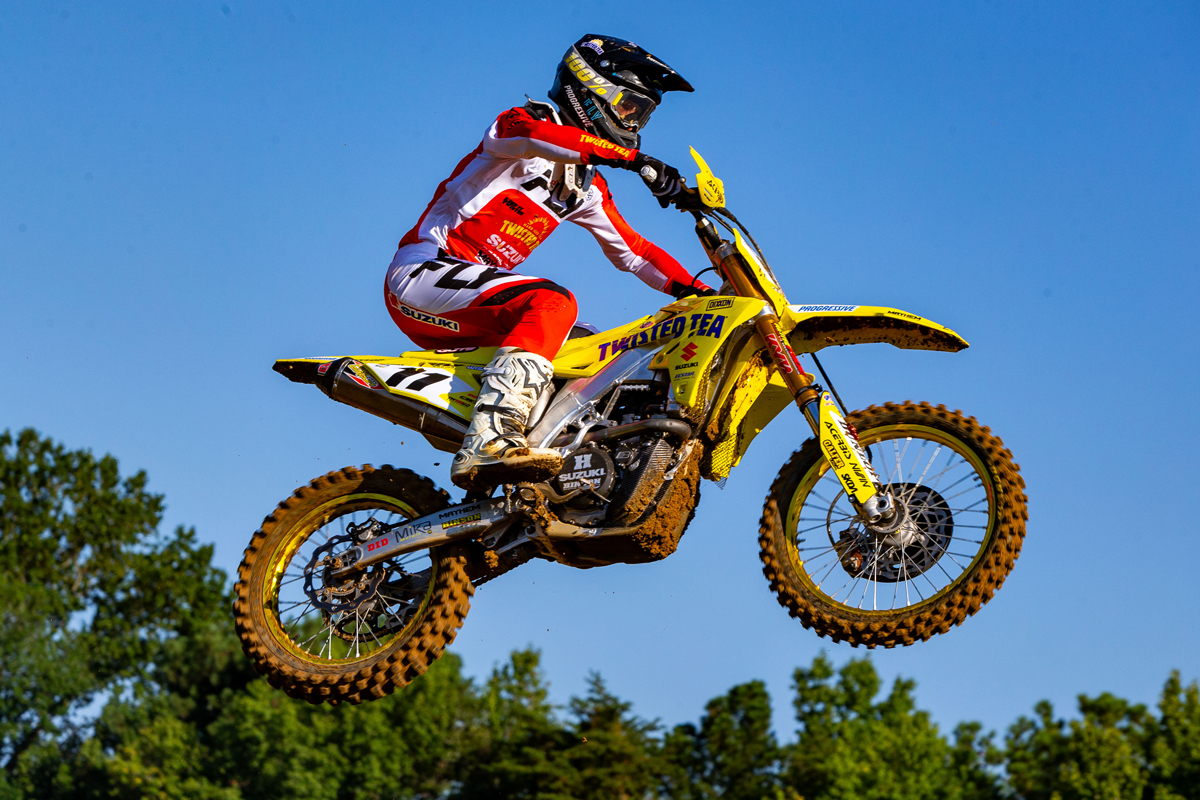 Kyle Chisholm (11) enters the SuperMotocross World Championship ranked 16th.

Both seasoned riders' consistent top-ten finishes in the supercross and motocross championships round out the HEP Motorsports team's solid 2023 results. Noren and Chisholm will vie for the SuperMotocross World Championship crown alongside Roczen on Suzuki RM-Z450 race bikes.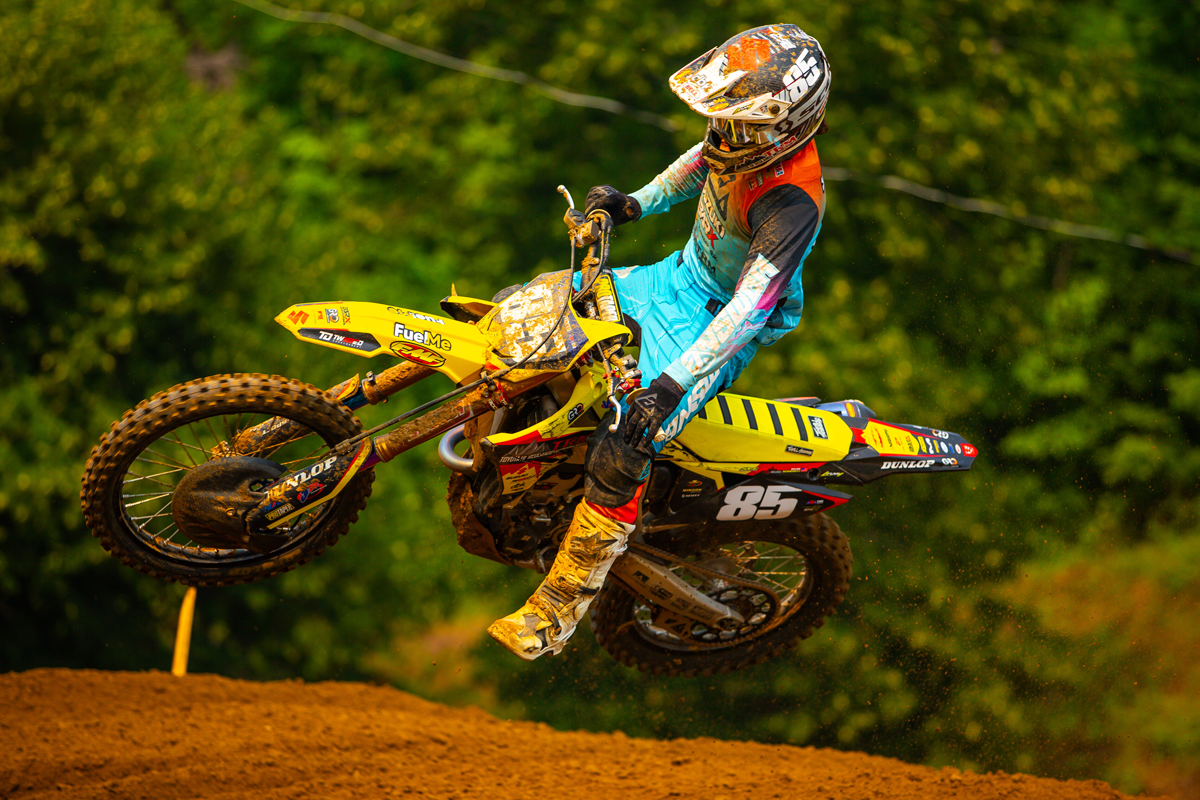 Dilan Schwartz (85) will head up Suzuki's 250-class SuperMotocross effort ranked 16th as the playoffs begin.

In the 250 class, Suzuki is fielding the Toyota of Redlands BarX Suzuki team with rider Dilan Schwartz (85). Schwartz used both consistency and speed throughout the 2023 AMA Motocross Championship to be seeded 16th overall in the SuperMotocross Championship's 250 class pre-season ranking. Schwartz will compete for the SuperMotocross crown riding the precise-handling Suzuki RM-Z250.
Suzuki and its teams are finalizing their preparations for this new SuperMotocross racing format. The SuperMotocross Championship will use a distinct three-round playoff that unifies the best and most challenging aspects of supercross and motocross racing styles. Combining the skill and technical precision needed in supercross racing with the speed and athletic endurance to be victorious in motocross, the SuperMotocross World Championship racing format showcases the best aspects of both series to select its 2023 champion.
The SuperMotocross World Championship's playoffs will use two motos of 20 minutes plus one lap for each class. The top 20 finishers from these motos will automatically qualify for the Championship. Riders placing 21st through 30th in the motos will have the chance to earn the last two positions of a 22-rider field in Last Chance Qualifiers.
The SuperMotocross World Championship playoffs will be held on September 9th at Charlotte Motor Speedway in Concord, NC, and continue to round two on September 16th at Chicagoland Speedway in Joliet, IL The Championship's finale will be held on September 23rd at the historic Los Angeles Coliseum, the 1972 birthplace of the supercross racing format.
Suzuki is excited for this next stage of world-class motocross and supercross competition. With its heritage spanning several national and world championships over the last six decades, Suzuki and its 2023 SuperMotocross World Championship teams enthusiastically look forward to continuing their winning heritage.
Photos by BrownDogWilson Photography