Back to News
Events
Dealer News
Drag Racing
SUZUKI ANNOUNCES HAYABUSA HOMECOMING - 25TH ANNIVERSARY CELEBRATION
Hayabusa Homecoming is Set for November 11th at the NHRA Season Finale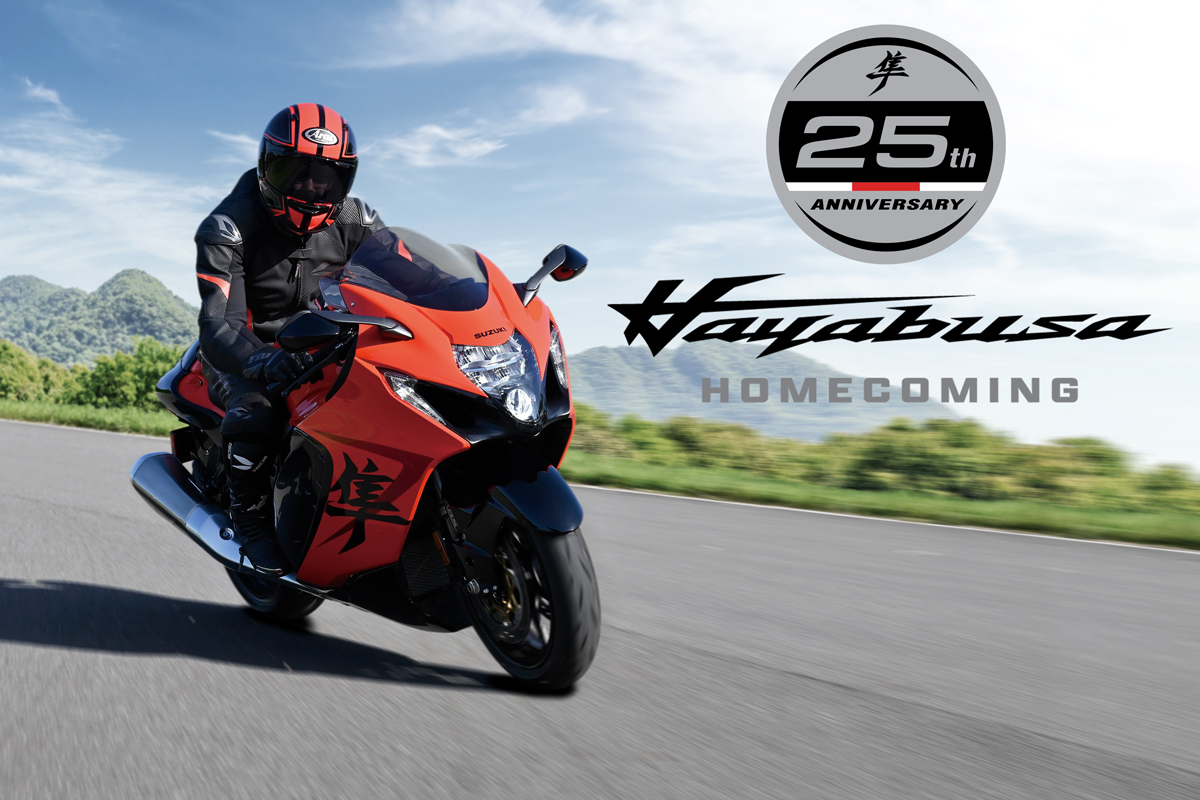 BREA, CA, October 18, 2023 — Suzuki Motor USA invites Suzuki owners to join the Hayabusa Homecoming, a commemoration of the 25th Anniversary of the legendary Suzuki Hayabusa during the In-N-Out Burger Finals at the NHRA Camping World Drag Racing Series. Happening November 11th at one of the birthplaces of professional drag racing; In-N-Out Burger Dragstrip, Pomona, CA.
This event is open to anyone attending the In-N-Out Burger Finals. Owners of Suzuki and Suzuki Hayabusa motorcycles will receive free grandstand entry for Saturday, VIP Suzuki Parking for the day, and an In-N-Out Burger lunch voucher.

Hayabusa Homecoming will be held at the Suzuki display located within the NHRA midway from 9:00 AM – 4:00 PM on Saturday, November 11th. Suzuki motorcycle owners attending the Hayabusa Homecoming will receive free entry to the races on Saturday, and there will be special activities throughout Saturday for all who stop by the Suzuki display. Planned events for the Hayabusa Homecoming include:
Free grandstand entry for Saturday at the In-N-Out Burger NHRA finals to the first 200 Suzuki motorcycle riders who register online.
Free VIP Suzuki motorcycle parking near the NHRA Midway (Suzuki and Hayabusa owners only.)
A complimentary In-N-Out Burger lunch voucher. (Suzuki and Hayabusa owners only.)
The first 200 Suzuki Hayabusa riders to register will also receive an exclusive Hayabusa 25th Anniversary gift pack commemorating the famed sportbike.
An appearance by the Moore Mafia's Chris Moore, a renowned drag bike builder and YouTuber who will be running his custom Turbo Hayabusa on the historic NHRA Pomona track, showcasing the jaw-dropping performance of the Suzuki Hayabusa.
Exclusive Q&A Session and fan interaction with Chris Moore and the Vance & Hines/Mission Suzuki Pro Stock Motorcycle team members:

Current NHRA Pro Stock Motorcycle Championship series leader Gaige Herrera.
Four-time Pro Stock Motorcycle NHRA World Champion Vance & Hines rider Eddie Krawiecz.
Six-time Pro Stock Motorcycle NHRA World Champion Vance & Hines team Crew Chief Andrew Hines.

Vance & Hines Hayabusa and Chris Moore's custom 25th Anniversary Suzuki Hayabusa drag bike on hand at the Suzuki display.
Attendees can have their photo taken on a real Vance & Hines Pro Stock Hayabusa.
NHRA Pro Stock Motorcycle class autograph session with Suzuki racers.
See all of the latest Suzuki models on display, get Suzuki swag and more.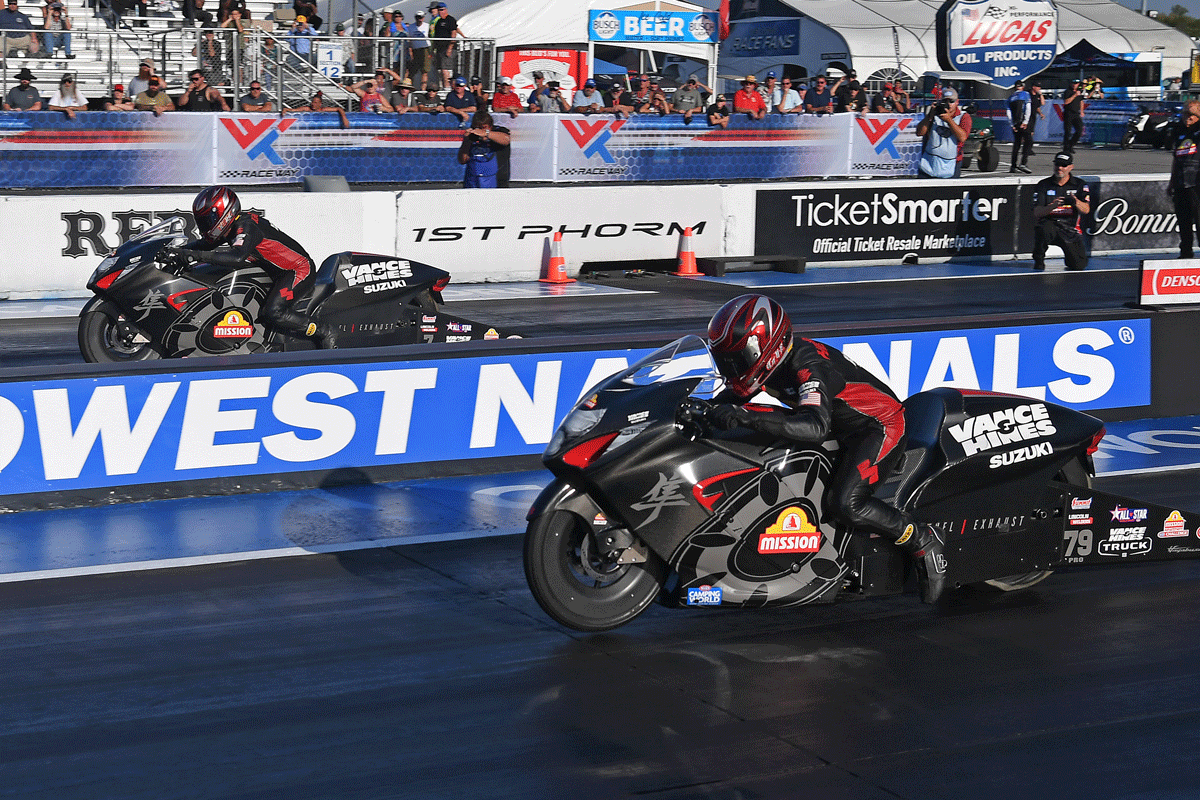 Watch the Vance & Hines/Mission Suzuki Gen3 Hayabusas go down the track at over 200 mph.
Hayabusa Homecoming attendees will experience not only world-class Hayabusa NHRA drag racing competing on the legendary Pomona track, they will also be on-hand to celebrate the Hayabusa's redefinition of motorcycle performance since 1999. Suzuki owners can pre-register for the Hayabusa Homecoming by scanning the QR code below.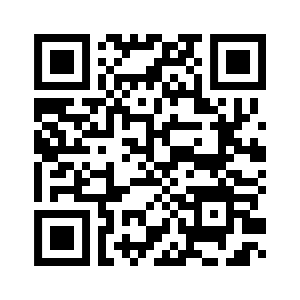 Stay tuned for more information and updates at SuzukiCycles.com or follow Suzuki social channels @SuzukiCycles. November 11 approaches as quickly as the Hayabusa does so do not miss out on the Hayabusa Homecoming. It will be a great day for all Hayabusa and Suzuki fans!

Attendance for this exclusive celebration is extremely limited and limited to Suzuki motorcycle and Suzuki Hayabusa owners. Hayabusa Homecoming registrants will also receive access to exclusive Suzuki ticket pricing to purchase additional In-N-Out Burger Pomona Finals tickets directly from NHRA.

Join Suzuki and experience the Hayabusa Homecoming 25th Anniversary party, interact with the legendary Vance & Hines/Mission Suzuki team, and witness championship-caliber drag racing with Suzuki!