Back to News
Suzuki Motor USA at AIMExpo with Renewed Focus, New Thinking & Momentum
Connecting with Dealers and Staging for Success in an Evolving Market are Key Priorities

BREA, CA – February 10, 2023
– Suzuki Motor USA comes to AIMExpo in 2023 with a renewed focus, exciting new product momentum, and a revitalized commitment to success in the changing powersports landscape. Connecting with dealers and the industry are key elements for Suzuki at AIMExpo 2023.
"We're looking forward to seeing every dealer and media representative attending AIMExpo and everyone is invited to visit our display to see some of our key new models," said Kerry Graeber, Suzuki's Senior Vice President, Sales & Marketing. "2023 looks to be a positive time for Suzuki, and we are excited about our business momentum. It began with the incredible new Gen 3 Hayabusa, amplified with our class-leading sport-tourer GSX-S1000GT+, and continues with the dynamic new GSX-8S naked sportbike and all-new V-STROM 800DE adventure tourer, both of which will be on display."
Graeber will also be interviewing keynote speaker Angelle Sampey on-stage. Sampey, is a three-time NHRA Pro Stock Motorcycle Drag Racing Champion and the all-time winningest female athlete in NHRA history.
"The face of motorcycling is changing, and I can't think of anyone who better represents this transition than Angelle Sampey." added Graeber, "Having a legendary racer and motorcyclist like Angelle share her story of how she defied expectations and broke down stereotypes on her way to success promises to be very interesting and will definitely help us see motorcyclists in a different light."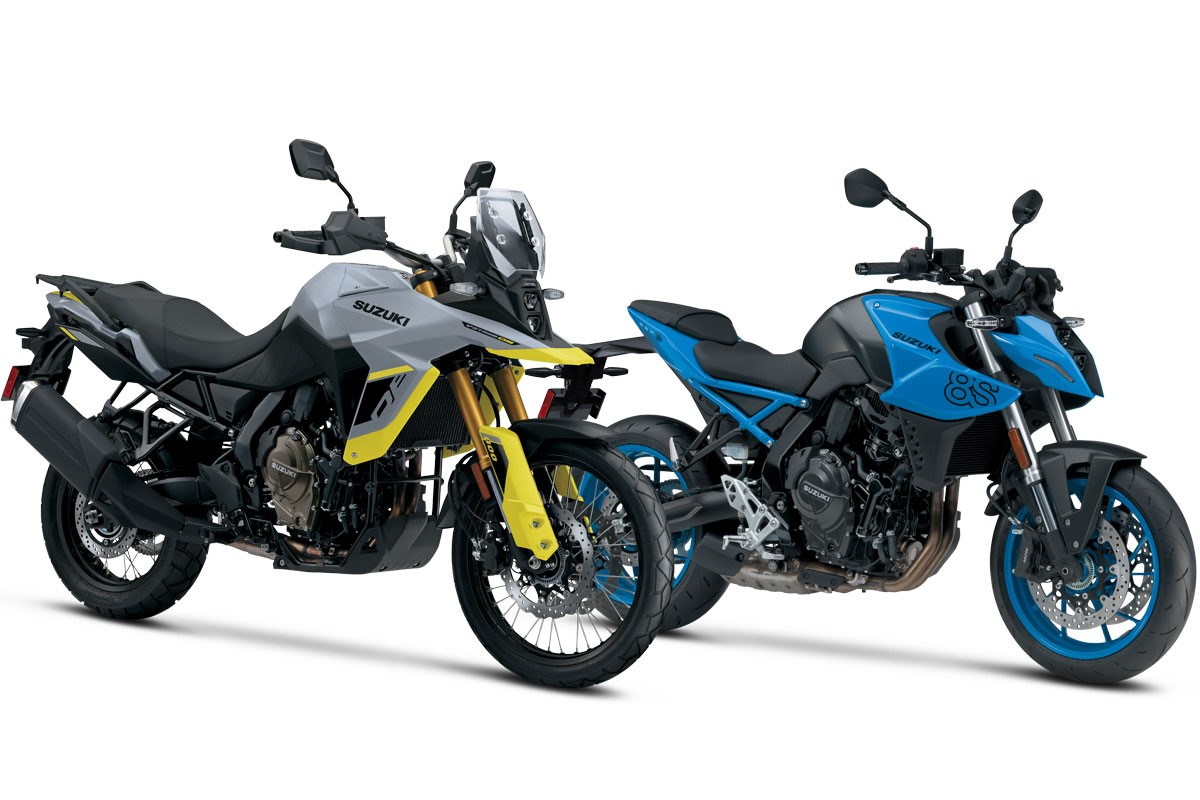 Suzuki's newest models, the Suzuki GSX-8S and V-STROM 800DE are examples of a new approach Suzuki is undertaking regarding the middleweight bike segment. The GSX-8S and V-STROM 800DE will be displayed at AIMExpo for the first time to the U.S. powersports industry.
Suzuki is at Booth 7030 and will be presenting its latest models at AIMExpo's New Product Central stage on Wednesday, February 15, at 12:00 PM. Angelle Sampey's keynote address is Wednesday evening at 5:00 PM on the AIMExpo main stage. Those interested in meeting with Suzuki staff are invited to come by and see the powerful new thinking Suzuki is bringing to powersports for 2023 throughout AIMExpo.
For a complete list of AIMExpo exhibitors, dealer education schedule, and to see the floorplan, go to
www.AIMExpoUSA.com
.