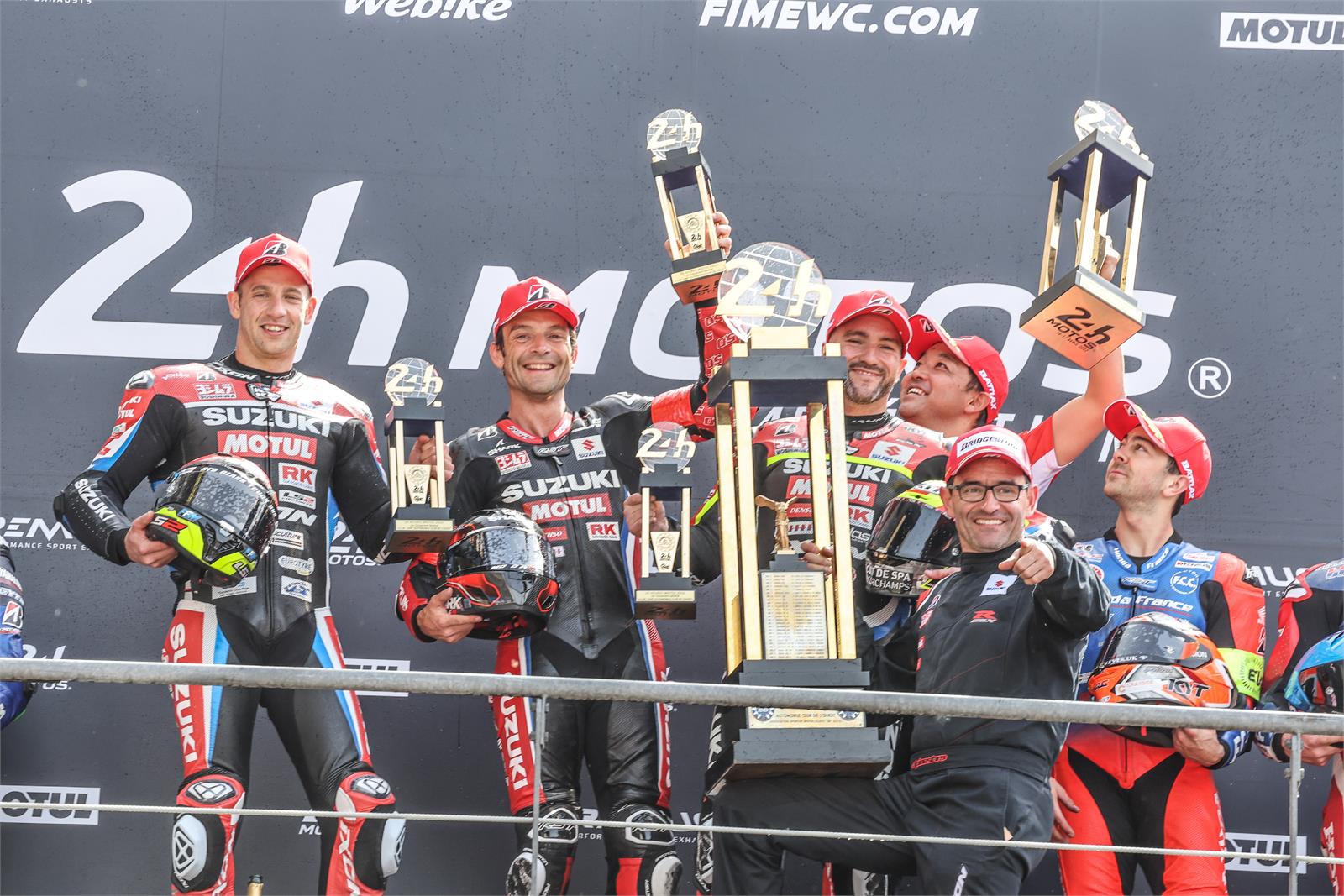 Team Suzuki Press Office – April 17.

Yoshimura SERT Motul: Suzuki GSX-R1000R – 1st

Defending World Champion Yoshimura Suzuki Endurance Racing Team Motul raced to victory at the 24 Heures Motos EWC season opener in Le Mans, France today.

Yoshimura SERT Motul riders Gregg Black, Sylvain Guintoli and Xavier Simeon completed a total of 840 laps at the Bugatti Circuit, 1:45.582 minutes ahead of nearest rivals YART and took 23 pit stops, under favourable weather conditions and in front of a large crowd.

Fast starter Black, from second on the grid, took the holeshot aboard the team's GSX-R1000R Suzuki and was able to get the better of his opponents right out of the first corner. After spending much of the race in third, the team moved to the front on Saturday evening; a position they dominated with a strong race plan, reliable machine and fast, efficient pit stops by the Yoshimura SERT Motul technical staff.

Through the night, the trio of riders remained fixed on the plan and Black took the event lap record at daybreak with a time of 1.36.195. Always focused on its goals, the Franco-Japanese team gave everything to maintain its lead in the race against strong competition.

Click here for the full release.