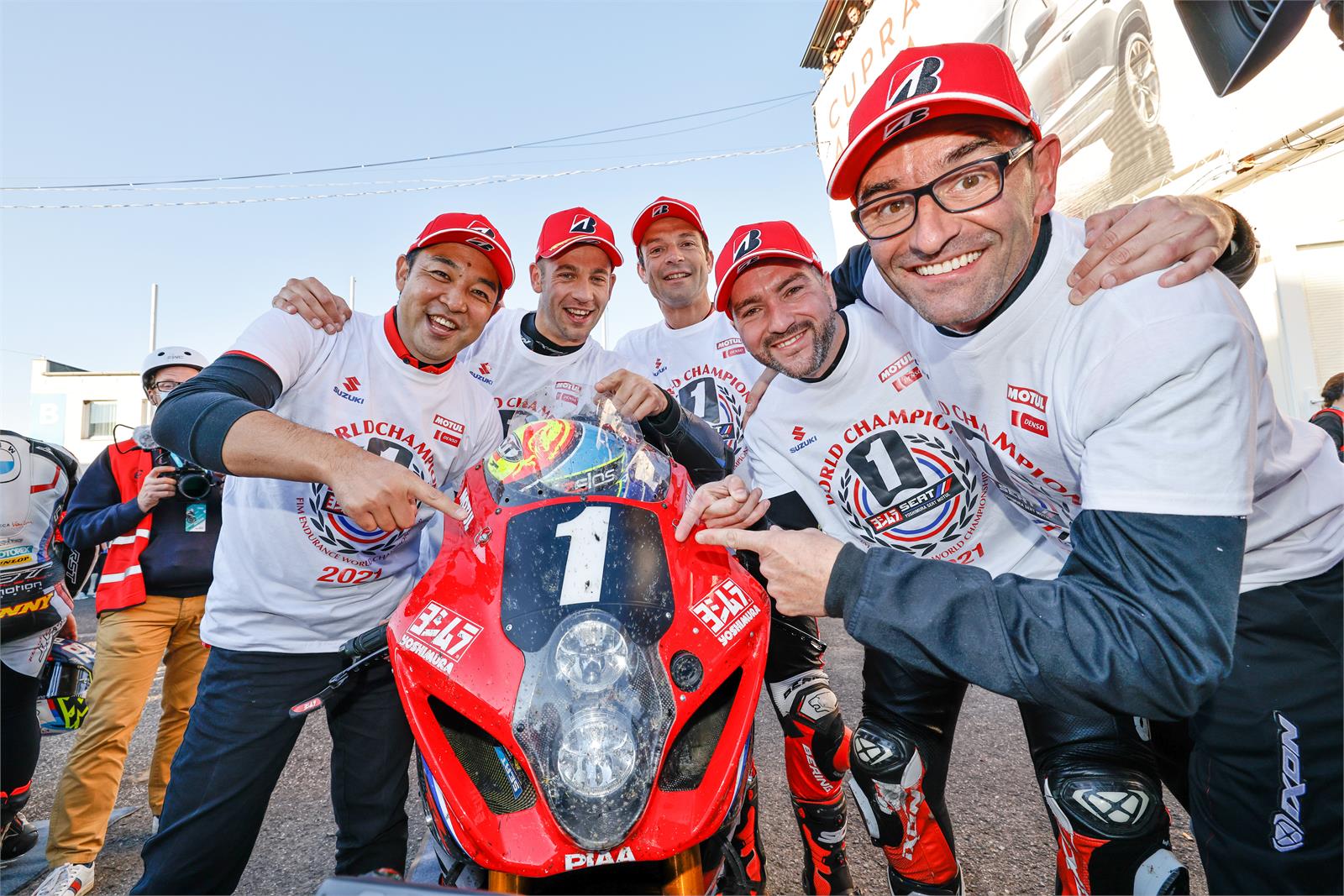 Team Suzuki Press Office – October 9.

Yoshimura SERT Motul: GSX-R1000R – 3rd / 1st World Championship.
No Limits Motor Team: GSX-R1000R – SST Class – 1st / 2nd World Championship.

Suzuki claimed the Endurance World Championship crown today at the final round of the 2021 Endurance World Championship (EWC) at the Autodrom Most in the Czech Republic. Its factory-supported Yoshimura SERT Motul team delivered a faultless and calculated race.

The 2021 season confirmed the superiority of the Suzuki brand in the FIM EWC. With two dominating victories at the 24 Heures Motos and the Bol d'Or 24 Hours in France, the official factory team started the fourth round, and season finale, with a comfortable lead in the championship standings. However, the team of Gregg Black, Xavier Siméon and Sylvain Guintoli, still needed to secure a good result to take the title at the 6 Hours of Most.

The team had a strong start when the super-cool and fast-starting Black grabbed the holeshot from third position on the grid. Without taking any unnecessary risks but keeping a strong pressure on the team's opponents in the championship, the French-English-born rider finished his stint by placing the Suzuki in third position as he handed over to Siméon.

The excellent and smooth work continued with Black's teammates Siméon and Guintoli putting in consistently-fast stints. As the hours passed, some racing incidents upset the order of the leaderboard for the team's nearest challengers, but Yoshimura SERT Motul made no mistakes.

The three riders settled into a strong and comfortable third position and kept a steady pace, right up until the chequered flag fell, to take the third step of the podium. In doing so, they won the 2021 FIM EWC title in convincing style with a total of 175.5 points, some 42.5 points ahead of second-placed BMW Motorrad.

Click here for the full release.