Suzuki returns to displays and demo rides at the Progressive IMS Outdoors Tour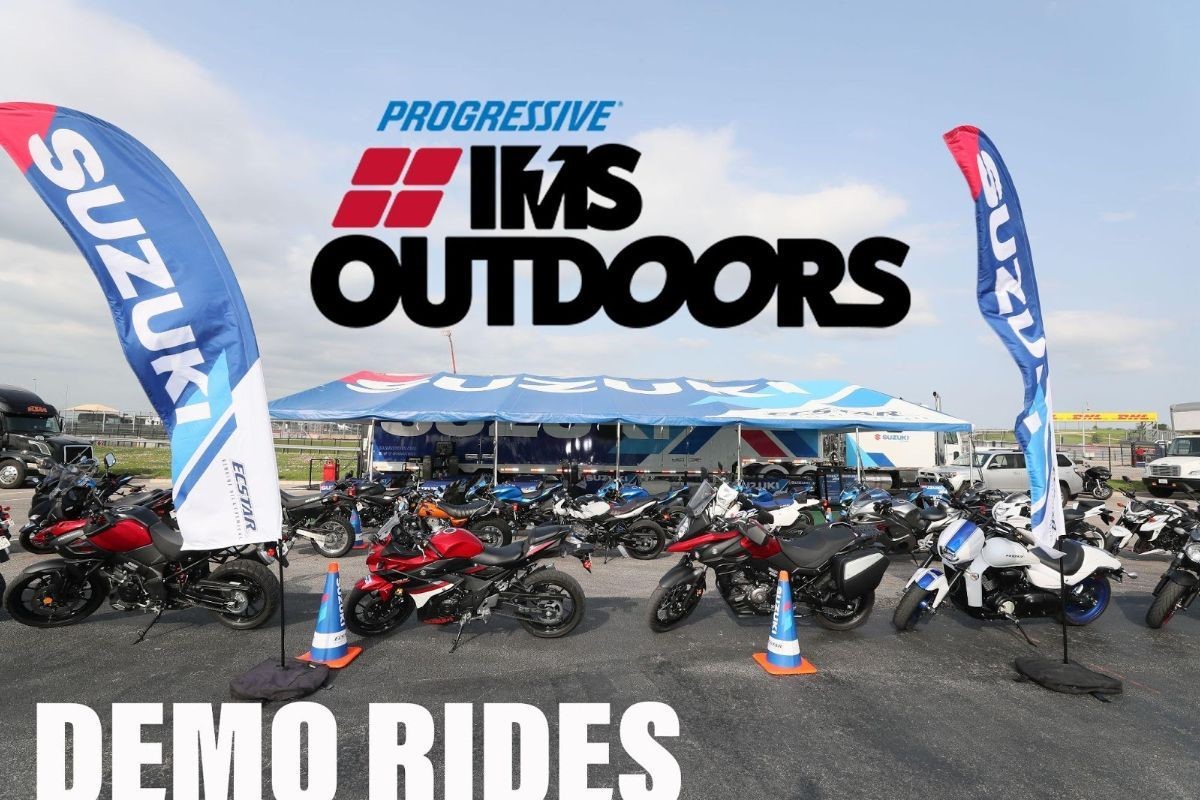 Hey Suzuki Fans,

Summer is here and the Suzuki event trucks are rolling out for the 2021 Progressive IMS Outdoors events!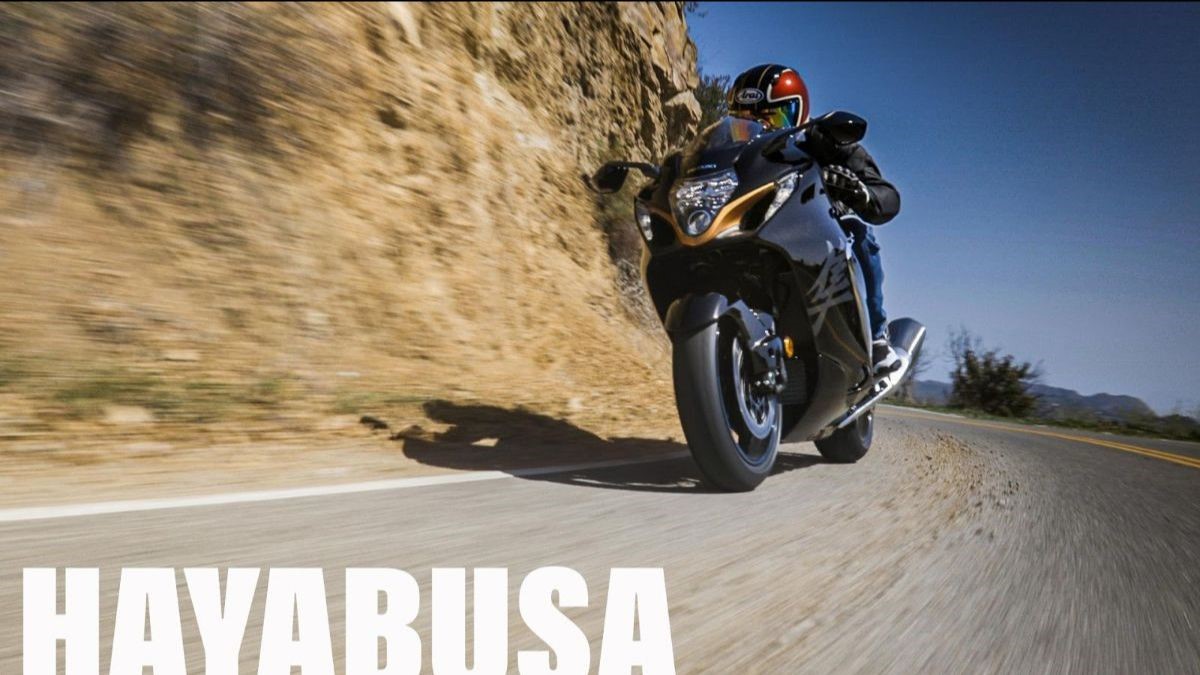 Team Suzuki will be at key Progressive IMS Outdoors tour events with the complete Suzuki line-up of demo bikes including the all-new 2022 Suzuki Hayabusa, the go-anywhere, do-anything, high-tech Suzuki V-STROM series, racetrack-owning GSX-R sportbikes, the smart and stylish KATANA, and many other exciting Suzuki motorcycles, scooters, and KingQuad ATVs. And if that wasn't enough Team Suzuki ECSTAR's World Championship MotoGP bike will be on display!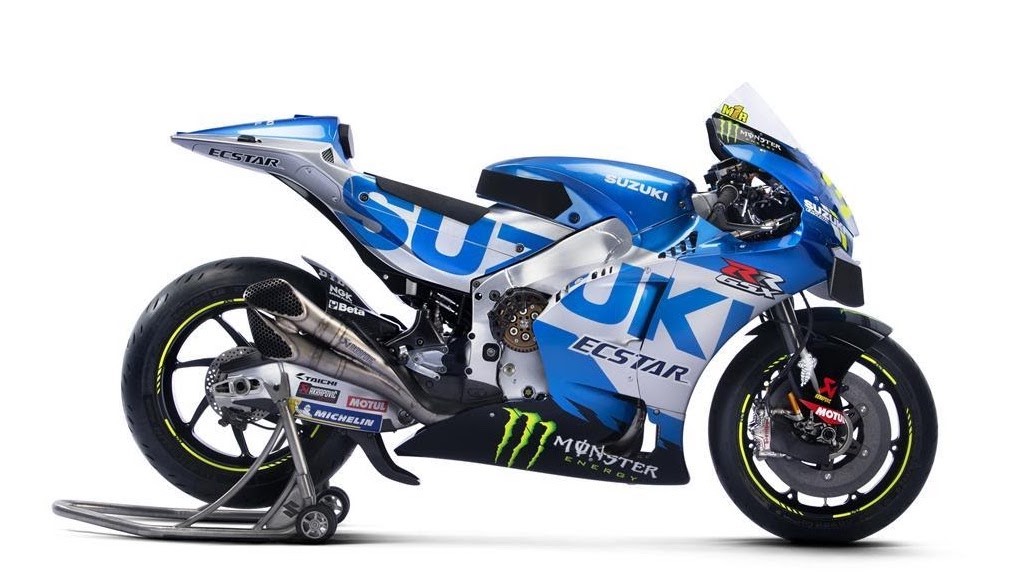 Check the IMS Outdoors Show schedule to see when the Suzuki Demo Fleet is headed to your area.

IMS Outdoors Northern California
Jul 16 – 18, 2021
Sonoma International Raceway
29355 Arnold Dr, Sonoma, CA 95476

IMS Outdoors Chicago
Aug 20 – 22, 2021
Goebbert's Farm
42W813 Reinking Rd, Pingree Grove, IL 60140

IMS Outdoors New York City
Sep 3 – 5, 2021
Brooklyn Army Terminal
2nd Ave, Brooklyn, NY 11220

IMS Outdoors Pennsylvania
Sep 10 – 12, 2021
Carlisle Fairgrounds
1000 Bryn Mawr Rd, Carlisle, PA 17013

IMS Outdoors Texas
Oct 1 – 3, 2021
Texas Motor Speedway
3545 Lone Star Cir, Fort Worth, TX 76177

IMS Outdoors Nashville
Oct 8 – 10, 2021
James E. Ward Agricultural Center
945 E Baddour Pkwy, Lebanon, TN 37087

IMS Outdoors Central Florida
Oct 15 – 17, 2021
SUN n' FUN Campus
4175 Medulla Rd, Lakeland, FL 33811

IMS Outdoors Atlanta
Oct 29 – 31, 2021
Georgia International Horse Park
1996 Centennial Olympic Pkwy NE, Conyers, GA 30013

IMS Outdoors Southern California
Nov 19 – 21, 2021
Location To Be Announced

Head to SuzukiCycles.com/Events for more information on Suzuki Motorcycle, Scooter or KingQuad ATV products or to purchase tickets. For more information on 2021 Progressive IMS Outdoors shows, head to: MotorcycleShows.com.


Must be highly skilled and experienced in the safe operation of motorcycles or ATVs; that he or she has been fully instructed and is sufficiently skilled and experienced in this regard and that he or she is not intoxicated or mentally impaired at the time of signing this release or entering any riding area. IF RIDER IS REQUESTING TO DEMO A GSX-R AND/OR A HAYABUSA, RIDER MUST HAVE 3 YEARS OF RIDING EXPERIENCE AND BE INTERVIEWED BY RELEASOR'S STAFF FOR FINAL APPROVAL TO RIDE THE BIKE. ALL OTHER RIDERS MUST HAVE AT LEAST 1 YEAR EXPERIENCE.