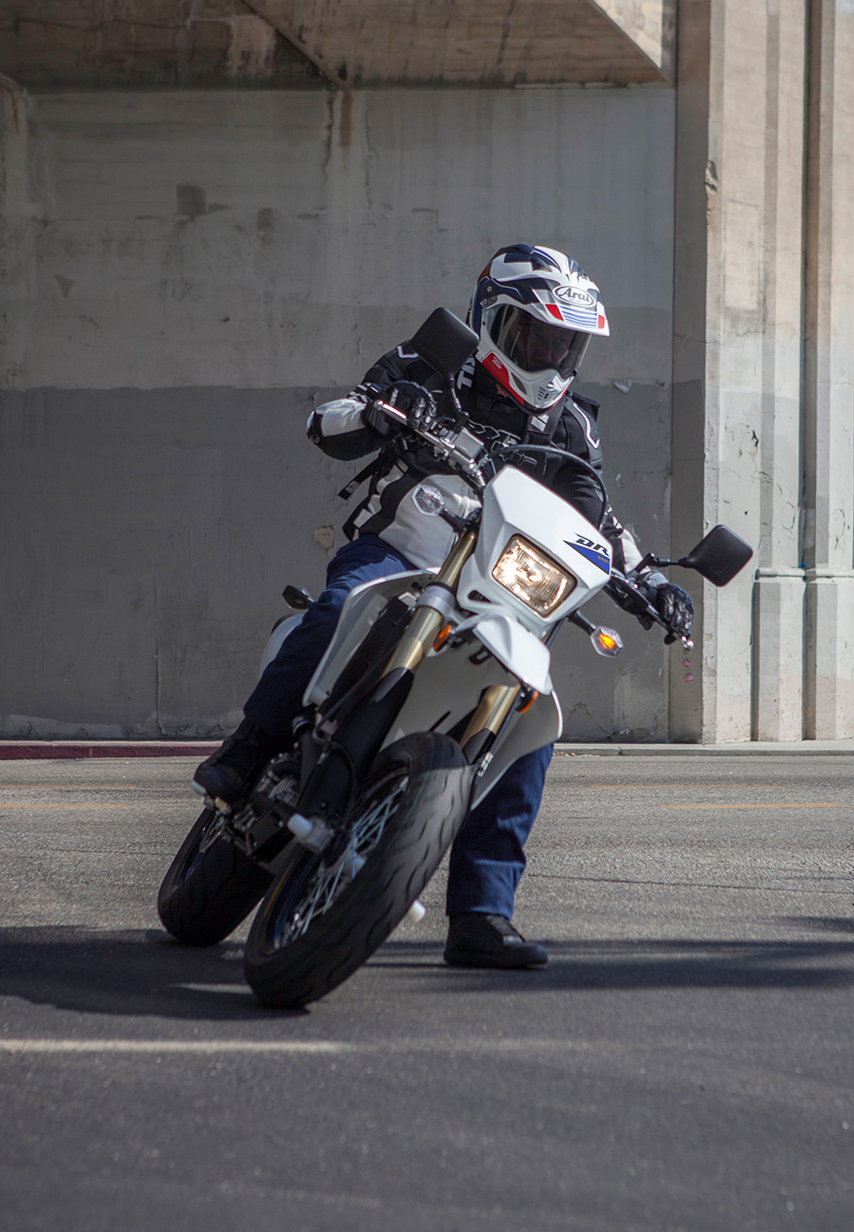 SUPER MOVES, SUPER FUN
Discover what makes the DR-Z400SM a thrilling ride like no other.
SuperMoto
Suzuki DR-Z400SM SuperMoto bikes deliver specialized thrills by infusing off-road soul into a narrow, lightweight package. Experience the engine performance, supreme maneuverability, and rugged poise of an off-road bike paired with the wide, grippy tires, precision braking, and track-tuned suspension of a sportbike. The result is a hybrid street machine built for hardcore fun.